Memories from the Players

See a slideshow of some of our favorite memories.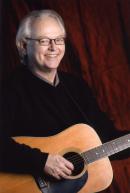 Boyd Bristow
One thing I'll always remember about the Acoustic Christmas experience is something that happened the first time I toured with the group. I'd heard about getting "chills" either playing or as an audience member listening to music. At Jeschke auditorium at the University of Sioux Falls, we were singing, "In the Bleak Midwinter." On the third verse the whole group started to sing with me. It's the "Angels and arch-angels" verse. It was such a glorious sound and sentiment, and somehow very special that night, in that place and with that audience. The "chills" started at the base of my feet and worked their way upward to the top of my head. I'll never forget that feeling.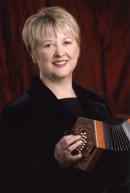 Judy Connor
During a concert at the Sioux Falls Community Playhouse in 1995, a white, wiggly spider slowly descended from the high ceiling of the stage. Although the other performers couldn't see it, the audience could see the spider in the lights as it descended slowly above me. Our sons, Ryan and Andrew, were seated in the front row and I could see them starting to sink in their seats with, "oh my gosh, Mom!" expressions on their faces. I was puzzled and kept watching them while I continued to sing my part in the song. Then a fuzzy spot appeared in front of my eyes. I tried to focus on it but I had to lean back to see what it was. Without missing a note, I reached out and pinched above the strand of web the spider was dangling from and tossed it to the stage floor. The audience cheered and applauded as the group kept singing (I had a big grin on my face and my sons were laughing and clapping for me). The rest of the group still had no idea what was going on but did notice the audience response. Later I told all of them that, "down came a spider and...."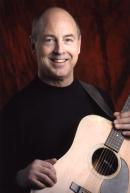 Mike Connor
One of my favorite Acoustic Christmas memories is when Robin, our manager, got an e-mail from Robert Hughes of the Wall Street Journal inquiring about our show. At the time, Hughes had a column in the Friday Wall Street Journal Weekend section in which he would pick out seasonal events each week to highlight. He would write about interesting, upcoming happenings around the U.S. Naturally, we were skeptical that the WSJ would want to print anything about our Acoustic Christmas concerts here in South Dakota. But I still remember that Friday morning when my friend Gary Johnson, who is in the publishing business in Minneapolis, called me and said "You Got Ink!"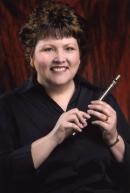 Kathy Dains
Most everyone knows how much I like to laugh so I guess a favorite memory for me was the weekend rehearsal in Chamberlain in 2000. All 12 of us had to crowd into this tiny little room at the Super 8 to rehearse for the weekend. After lots of hours of rehearsal, evening came and it was time to grab a bite to eat. We found this little restaurant in Chamberlain where we actually had to bring in our own bottles of wine. We were all chatting and eating when Judy started to tell us a joke. It became apparent after a while that the punch line had been forgotten and the harder she tried to remember it the funnier the joke became. It must have gone on for at least 10 minutes and we all had tears running down our faces from laughing hysterically; but, we never did hear the ending to the "don't step on the ducks" joke that night. Thanks for the great memory, little buddy!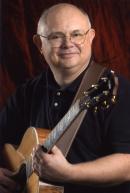 Tom Dains
PIERRE 1996
It was a white and stormy night, the wind was blustering with all its might. Everybody who braved it came to the show. But what happened next, there was no way to know. With 5 minutes to go before the 7:30 start, Pierre lost its power, and we swallowed our hearts. Then someone had an idea, "On with the show!" We can perform til the emergency lights run low! So on the dark stage we played with a grin, the audience squinting as the lights went dim. But somehow in that dark room for the first time they saw, a truly acoustic show that was the best of them all.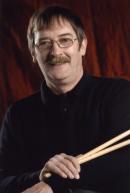 Fred Evans
In 1998, I joined A South Dakota Acoustic Christmas. Although I was a newcomer, everybody in the group made me feel welcome. In the years that followed I came to realize that Acoustic Christmas was much more than just a group or a band. They were a family who went out of their way to make me feel an intrinsic part of it. For me, who exists on the peripheral edge of the group thing, it was at first difficult to accept this gift. But this family finally got me and got me good. So here's one memory of how they did it. In September of '05, I started a new job. Now the problem with a new job is that generally new employees are expected to work a considerable amount of time before asking for time off. I was pretty worried that the new boss wouldn't take to giving me a week off to play on the tour. And yeah, my concerns became a reality when he replied, "Absolutely not!" Well, I figured that was that. So I told Mike that he'd better find another drummer. But, Mike and the Acoustic Christmas family stood by me and kept saying there would be a way we could work this out. And they just kept saying that until we did. So as the story goes, with the support and faith of my friends, I was able to play that tour. After the final concert, when we were having our celebration dinner, I was both humbled and touched when the people I had admired and loved for years raised their glasses to a toast on my behalf. Although this story appears to be a story about me, it's really more than that. It's a story about giving and receiving. I'm proud to be a part of A South Dakota Acoustic Christmas because each year I see them reaching out to the people of South Dakota bearing the gifts of song and human spirit.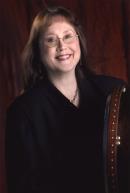 Barb Morean
To me, being in this group has always meant family. Our concerts were an extension of our living rooms; and everyone who came was as much a part of the show as we were. It's no wonder that those homespun roots took hold and grew. Every person to have graced the Acoustic Christmas stage, or who supported us in any way over the years, have been a gift not only to us but to this state we call home, and have shown the true spirit of Christmas every year - charity, mercy, love, life. Without a doubt, God has blessed us all with many individual and group memories. One of my cherished memories happened after a concert in Sioux City, Iowa; I was introduced to a young boy with whom I had an immediate affinity. It was explained to me that he was blind and had a love of all things regarding percussion; he very much wanted to 'see' what I used on stage. Not only could I relate to that (the percussion box in kindergarten was my favorite part of the day) but I understand what it's like to be visually impaired. Since I've always got a table-full of hand percussion, along with my bigger drums, I was tickled to be able to let him feel and play everything and to encourage him to keep learning. Being legally blind myself, with the same eye disease as my mother, my eyes and heart have been opened to these opportunities. I look forward to, and treasure, these magic moments and they will be what I miss most.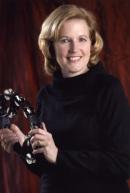 Doreen Pospisil
I started performing with SDAC in December, 1997. Before that, I was a devoted audience member (and one of their biggest fans) attending as many of the Sioux Falls performances as I could each year with my daughters, Emma and Michaela. We couldn't wait for the group to play "Christmas Times' A'Comin" - we thought that was the group's theme song! It was a dream come true when the group asked me to perform with them. I remember the first couple of years of being up on the stage and, even though I was having the time of my life, I really did miss the experience of watching the show from the audience. Every year has been a gift to me - performing with the core members of the group and getting to know and perform with the guest performers each year. I've made life-long friends all across the State of South Dakota through the years and am extremely humbled to be a part of this awesome, fundraising group.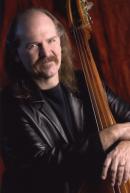 Terry Pospisil
Looking back over the memories of Acoustic Christmas, I find the ones I hold dear are the small, the personal. I remember the times of blending so well I could hear everyone without trying to filter volume levels in my head. Or "syncing up" with Fred or someone else on an unrehearsed rhythm or melodic run. Those special times are the divine moments when I realize that there is a Greater Power involved and through us, music is no longer just quantified noise but rather, magic - spiritual. But this year - - this year, with all of its surprises, twists, turns, bumps in the road and life-changing events, this is the year that will produce the strongest memories that will hang, with perseverance, in my mind.

BOYDBRISTOW.COM | HOME | HISTORY | PLAYERS | CD SALES | CONTACTS | SITEMAP